香港上環永樂街28-34 號
東成商業大廈20 樓B-C 室
Unit B-C, 20/F., 88 Commercial Building,
28-34 Wing Lok Street,
Sheung Wan, Hong Kong
聚會時間 : 星期三 Wednesday 8:00 pm
Divine Service : 星期日 Sunday  10:00 am

在上環地鐵站A2 出口旁
Next to Sheung Wan MTR Station Exit A2
Email: newapostolichk@gmail.com
Apostle Wolf will visit Hong Kong and Macau congregations on 7 August (Sunday) 2016.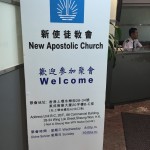 Our chapel is found on the 20th floor of a typical Hong Kong Building. Maybe the highest congregation above ground in the world. Sunday 10th April the multicultural congregation gathered for the Divine Service and our Sisters Ivory and Ivana made their confirmation vow.
The sermon was based on Luke 9:10-11.
We follow Jesus and He receives us and cares for us, regardless who we are, was the core of the sermon based on the Chief Apostles message to this year's confirmands worldwide.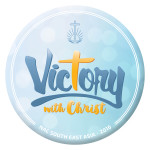 But thanks be to God, who gives us the victory through our Lord Jesus Christ!  
VICTORY WITH CHRIST. With this  message based on 1. Corinthians15:57 the Chief Apostle sets a powerful accent for the year 2016. With the Lord's promise Continue reading →