香港新界葵涌青山公路403-413號滙誠集團大廈20樓J室
Unit J, 20/F., Reason Group Tower,
403-413 Castle Peak Road,
Kwai Chung, N.T., Hong Kong
聚會時間 : 星期三 Wednesday 8:00 pm
Divine Service : 星期日 Sunday  10:30 am

在葵興地鐵站A出口大約步行五分鐘
About 5 minutes walk from Kwai Hing MTR Station Exit A
Email: newapostolichk@gmail.com
NAC Announcement of Ceasing Divine Service starting from March 29, 2020 until further notice.
Pentecost Transmission Service will be held on 9th June 2019 at 4:00 p.m.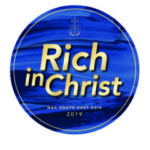 The Chief Apostle addresses the faithful world-wide with a personal New Year's address.
"Rich in Christ"
is the motto for the year 2019 and the message of our Chief Apostle explores the wealth we have received through our faith in Jesus Christ. It is a wealth that we both treasure and share with our neighbour in word and deed. HAPPY NEW YEAR
Continue reading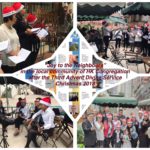 "Joy to the Neighbours" in the local community of HK Congregation after the Third Advent Divine Service – Christmas 2018
"Joy to the World" kicked off the Outdoor Christmas Carol Program organized by NAC HK Congregation at their nearby restaurant in the Continue reading →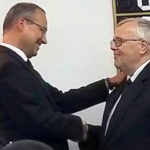 these words the Chief Apostle relieved tonight in Hong Kong the DA Urs Hebeisen from his responsibility to care for the countries Japan, Korea, Taiwan, Macao and HongKong and entrusted this area to DAH Peter Schulte who will be appointed District Apostle in Brisbane coming Sunday.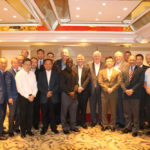 Prior to the arrival of the Chief Apostle in Hong Kong, the soon to be new District Apostle Peter Schulte met the responsible Brothers from the countries to be transferred from NACSEAsia to the DAA Western Pacific.
The national Rectors from Hong Kong, Taiwan, Korea, Japan gathered in Hong Kong on 24th September to discuss strategies and the mutual cooperation  in the future.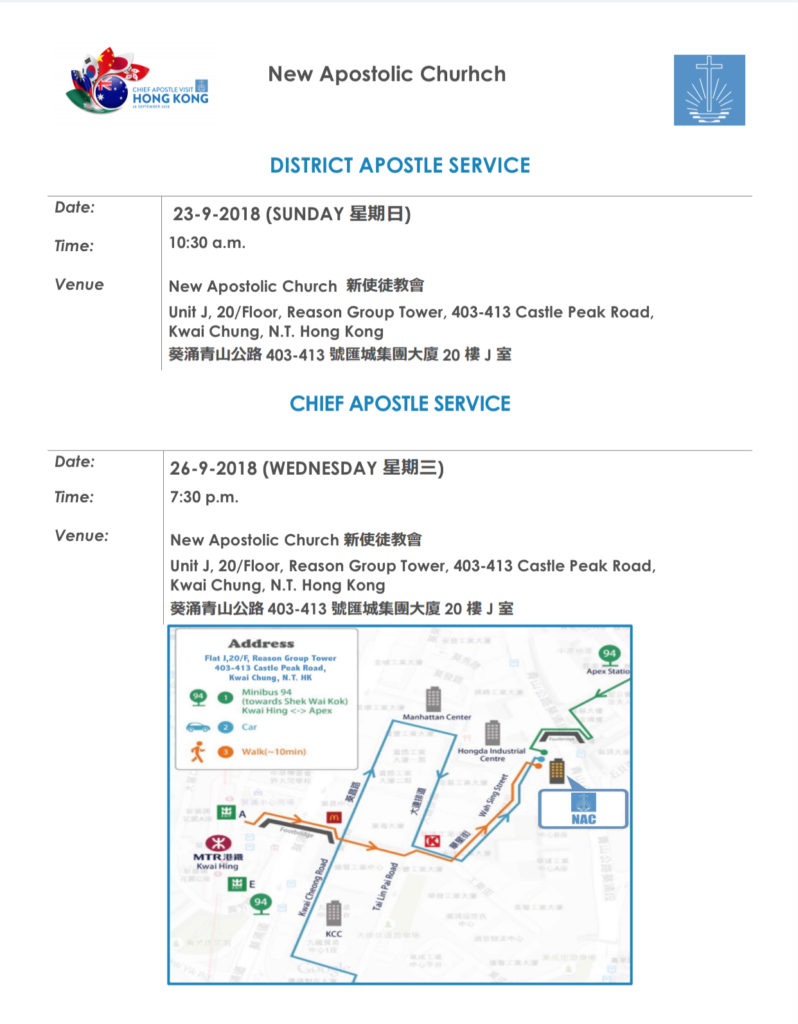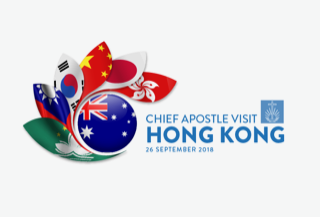 Yesterday's Divine Service for the departed was conducted in Hong Kong by the District Apostle. The sermon elaborated on Matthew 28:18.
"Jesus Christ has power to redeem all souls, on earth as in the beyond. He wants to use His authority for salvation of all souls and we want to help Him being a witness and give proof of our faith, fidelity and unity being one with Him in following"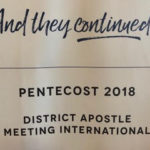 The District Apostles from all over the world gathered in Washington DC for their first annual meeting. Their wives visited a charity organization, also the Bible Museum and engaged in a discussion on the early church.
After intensive deliberations during 2 days they made a short sightseeing tour visiting Arlington cemetery, the Lincoln Memorial and the Vietnam Veterans Memorial. An exhibition on various NAC programs rounded the program up. Continue reading →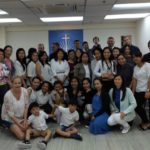 The famous "crying and laughing" eye could be seen on Easter Sunday. Radiating Easter joy in the one eye and a tear of sadness in the other because it was the last service of Hong Kong congregation in the present location. The premises on the 20th floor in the Sheung Wan Commercial Building have to be vacated and after the Easter Service. DEv. Ilex Lam has decommissioned our chapel which once was dedicated as a place of worship and divine service. Continue reading →