admin

Palm
Sunday
, Good
Friday
and Easter, again we celebrate high-feasts of Christianity. Such days should not be lived through without reflection on their meaning. We remember the high light of the life of Jesus. Our thoughts are directed to His entrance into Jerusalem and visit at the temple where He made a clear statement. The victory of Jesus Christ over evil and His resurrection is essential for our own resurrection day.
On
Palm

Sunday
Jesus entered Jerusalem. It started as a joyful event. The crowd was all for Him. Yet Jesus was not impressed, knowing Glory should be given to God the Father, for which the supreme sacrifice was imminent. The access to the temple was reserved for Jewish people and business practices became the order of the day. Jesus overthrew the tables of the merchants and opened the temple for all mankind. Today's temple is made of many faithful ones, totally different from each other. The temple is the place where God dwells and the congregation and each individual soul pray. God hears those who become one among each other (Mathew
18:19
). 
God wants us to be a house of prayer for all mankind.
Good

Friday
means Christ's victory over evil.
Through His sacrificial death Jesus has overcome the devil. Already Isaiah centuries before referred to it (Isaiah 53:10). Despite pain, anxiety and suffering, Jesus remained faithful, forgave His tormentors and continued to serve men. He remained obedient into His death and fulfilled God's will to the end.
Following His example and thanks to His help, we can also resist the evil one. 
Easter! Jesus resurrected. We believe it. However, in this context we also believe in our own resurrection. The disciples could not immediately understand the phenomena of resurrection, but when they remembered the words of Christ, they also believed. This faith in the resurrection has become the foundation of the congregations of the early church. Let us follow this example: believe in our resurrection, trust in Jesus' words and His victory, entrust ourselves into His care and are willing to profess our faith and serve Jesus Christ.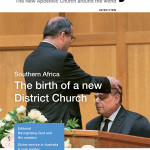 This year's second edition of our worldwide congregation magazine is available. Download from this website, get hard copy in your congregation. The publication of the New Apostolic is a very informativ read. Spiritual topics are covered, soul care, doctrine explained, stories concerning our faith, news and most importantly the Chief Apostle's proclamation of the living word. Even a children section and pictorial of our activities in South East Asia are not missing. Your feed back is appreciated.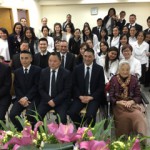 This year's visit  (24-26 February) by the District Apostle to our Hong Kong congregation was under different aspects. First a pure technical one. Testing and commissioning of equipment to manufacture Wafers for use in Communion rites in Churches. Really an interesting technology to get the three drops of wine on unleavened  bred.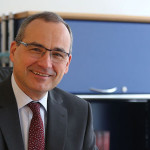 All new apostolic congregations celebrated the beginning of the new year with a commitment to glorify God, our Father! 
Now to our God and Father be glory forever and ever. Amen 

(Philippians

4:20

)

The Apostle Paul said "NOW". Praise and worship is the essential task of all Christians and also today, this call is for "NOW"
To glorify God is our program for 2017 and that is more than the expression of an emotion:  It is the result of Holy Spirit's work in our soul and thus consists of three tasks.
1. RECOGNISE the greatness of the Father in His creative activity
2. THANKFULNESS by expressing gratitude for His gifts
3. PROCLAIM His glory by behaving like children of God
Let us join together in this effort and allow the Holy Spirit to guide us so that we may all glorify our God and Father with one mind and one mouth.

(Romans 15:6)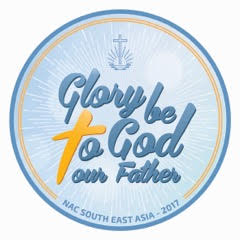 香港上環永樂街28-34 號
東成商業大廈20 樓B-C 室
Unit B-C, 20/F., 88 Commercial Building,
28-34 Wing Lok Street,
Sheung Wan, Hong Kong
聚會時間 : 星期三 Wednesday 8:00 pm
Divine Service : 星期日 Sunday  10:00 am

在上環地鐵站A2 出口旁
Next to Sheung Wan MTR Station Exit A2
Email: newapostolichk@gmail.com